Search results for 'Charles Stransky'
| | |
| --- | --- |
| View as: Grid List | Sort by |

Dennis Smith; read by Eric Conger, Jeff David, Don Leslie, Beth McDonald, Jennifer Jay Myers, Paula Parker, and Charles Stransky
What would make someone rush into a towering inferno and dash up stairs toward danger against a flow of human beings running in the opposite direction? Only someone who's been there can tell us.
Learn More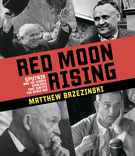 Matthew Brzezinski; read by Charles Stransky
The first book to capture both the Soviet and American sides of the event that started the space race and changed our world.
Learn More
| | |
| --- | --- |
| View as: Grid List | Sort by |
Back to top