Search results for 'Holter Graham'
| | |
| --- | --- |
| View as: Grid List | Sort by |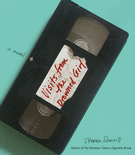 Steven Sherrill; read by Holter Graham
Visits from the Drowned Girl
is a tale about the immovable path of destiny, and a brilliantly inventive, masterful exploration of the corrosive nature of secrecy.
Learn More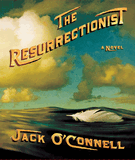 Jack O'Connell; read by Holter Graham
Part classic noir thriller, part mind-bending fantasy,
The Resurrectionist
is a wild ride into a territory where nothing is as it appears. It is the story of Sweeney, a druggist by trade, and his son, Danny, the victim of an accident that has left him in a persistent coma.
Learn More
| | |
| --- | --- |
| View as: Grid List | Sort by |
Back to top