Search results for 'James Clamp'
| | |
| --- | --- |
| View as: Grid List | Sort by |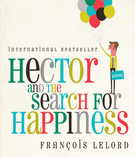 François Lelord; translated from the French by Lorenza Garcia; read by James Clamp
A charming fable about modern life that has touched the hearts of more than two million readers worldwide. Hector's journey around the world and into the human soul is entertaining, empowering, and smile inducing—as winning in its optimism as it is powerful in its insight and reassuring in its simplicity.
Learn More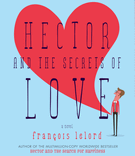 Franois Lelord; translated from the French by Lorenza Garcia; read by James Clamp
What is the secret formula for love? Hector, our intrepid psychiatrist, sets off on a new globe-trotting mission and this time he's looking for love.
Learn More
| | |
| --- | --- |
| View as: Grid List | Sort by |
Back to top