Search results for 'Josh Clarke'
| | |
| --- | --- |
| View as: Grid List | Sort by |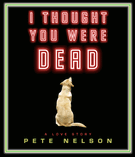 Pete Nelson; read by Josh Clark
Paul doesn't have much going for him. For starters, he never made it as a serious writer, his wife has left him, his girlfriend is dating another man, he could stand to back off on the booze, and then there's the impotency issues. But Paul does have Stella—assuming that having a dog you believe can talk to you can be classed as an asset. At once heartwarming, heartbreaking, and heart-wrenchingly funny,
I Thought You Were Dead
proves that, with the right friend by your side, you can overcome any obstacle.
Learn More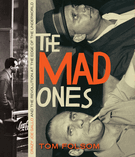 Tom Folsom; read by Josh Clark
The
New York Times
bestseller and true story of the 1960s trio of rebellious young gangsters, the Gallo boys, who inspired a Bob Dylan ballad and
The Godfather
trilogy.
Learn More
| | |
| --- | --- |
| View as: Grid List | Sort by |
Back to top